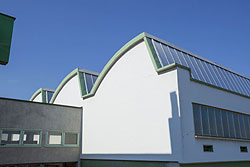 The Fratelli Bosio company is a factory established in Turin in 1929. It was the first in Italy to make nozzles, elements and delivery valves for Diesel engines (agricultural applications, cars, trucks, busses, industrial and marine engines ).

Our production includes a wide range of articles suitable for all diesel engines produced by the most important European, American, Japanese factories, and not only by Italian ones.
Our high quality level let us compete to the main manufacturers' production and we have thousand of customers all over the world. Our products are sold in Europe, in America, in Africa, in the Middle and in the Far East.